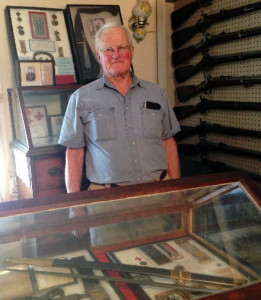 John W. Kuhl authored "Hunterdon County in the Civil War, The Times, The Men, Their Stories". He is a longtime researcher on New Jersey's participation in the Civil War, Three Bridges history, and Hunterdon family genealogy, and is a sought-after lecturer on those topics.
An avid collector of New Jersey Civil War arms, accoutrements, images and mementos, John is a Trustee of the New Jersey Civil War Heritage Association. He is also a founding member and former commander of the 15th New Jersey Volunteer Infantry Association.
A former associate editor of "Military Images" magazine, he authored, with Michael Gesner, a genealogical tome on the "Kuhl Family of Hunterdon County, New Jersey". He is currently working with Dr. David Martin of Hightstown on a book of biographies of New Jersey Civil War generals, commodores and admirals.