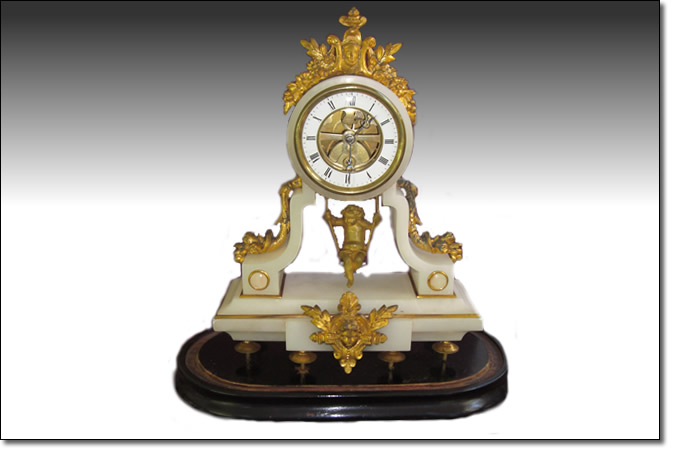 This is a rare Swinging French Putti clock in a fine white alabaster case. Movement is an 8 day French time only. There are skeltonized brass works with a rare guillotine escapement. As the clock runs the Putti swings back and forth.
This clock was made only a few times in the last 250 years. This one appears to be from the 19 century. (Covering glass dome removed for ease of photography.)
Copyright © 2013 The Astle-Alpaugh Family Foundation.