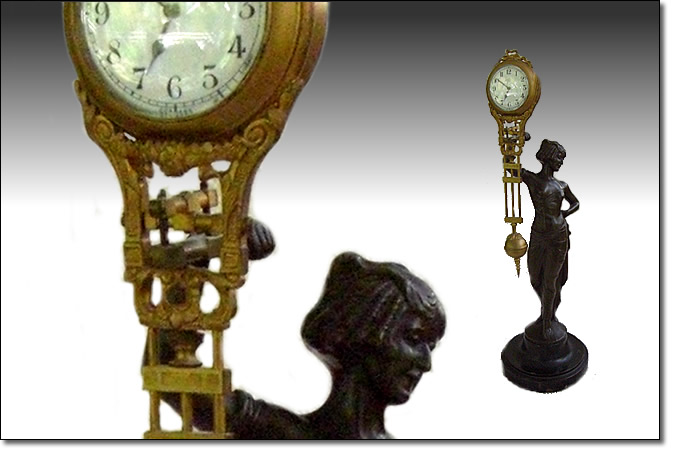 Junghans time only "Swinger" mounted on a fine patinated signed bronze statue.
These clocks are called mystery clocks (which come in several styles), because the clock swings to and fro with no apparent motive of power. However there is a small watch movement mounted on the rear of the clock dial. This movement has a small pendulum which supplies the power for the clock to swing.
These clocks were made in the late 1800's and again in in the 1920's by a few companies.
Copyright © 2013 The Astle-Alpaugh Family Foundation.