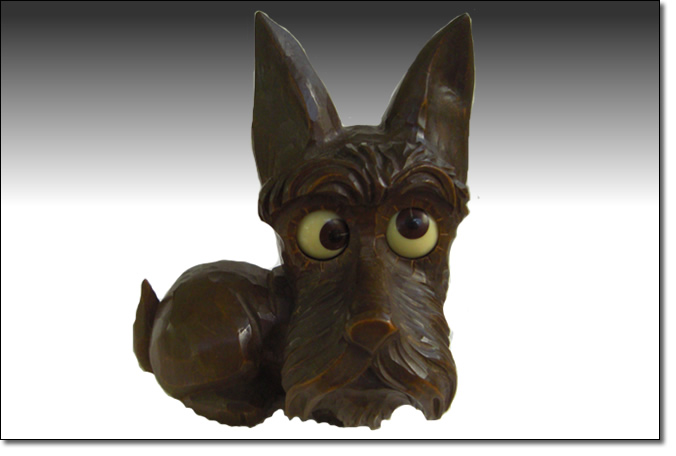 Small carved 30 hour Welsh Terrier Clock of German origin. These clocks were made a few times in the late 19 th century and again in WWll.
The left eye shows the hour; the right the minute, so this doggie says it's three o'clock. Circa 1940-1960.
Copyright © 2013 The Astle-Alpaugh Family Foundation.